The Dior "Belladone Island" and "Milly Carnivora" jewelry series design by Victoire de Castellane: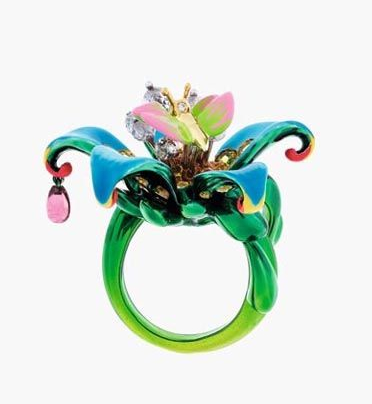 Lost  Plant and Animal Forms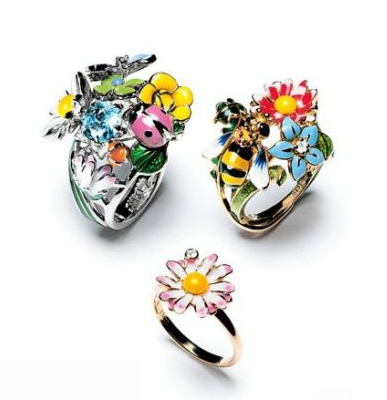 Exotic Floral and Fruits Style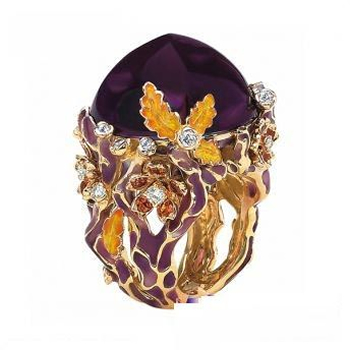 Fantasy Romantic Retro Style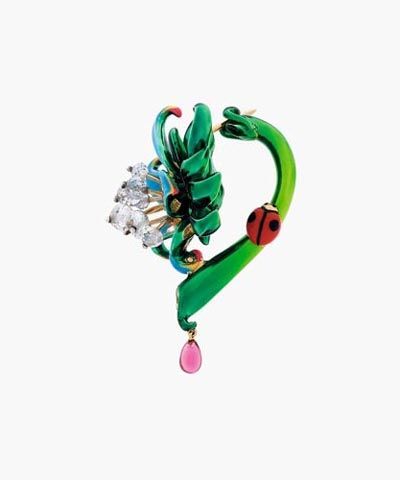 Superb Lacquer Process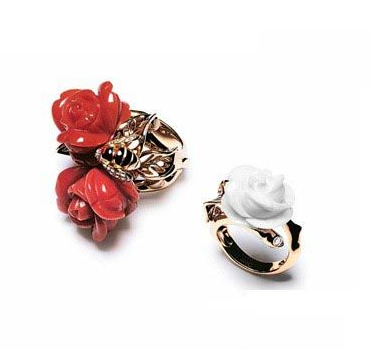 Three-Dimensional Carved Jewelry World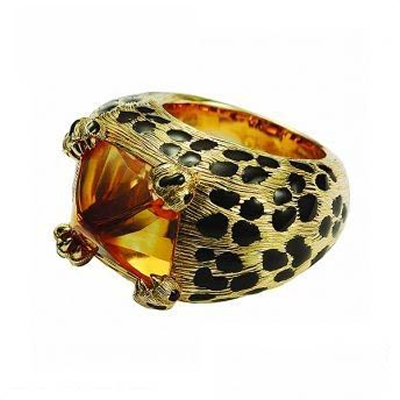 Mixed Media Design
Jewerly designer: Victoire de Castellane – Chef Designer of Dior Jewelry
About Victoire de Castellane:
The Jewelry designer Victoire de Castellane is the descendants of Provence Count Family, a prominent French family, the Provence family has a long history which can dating back to the ninth century AD. In the childhood of Victoire, she just like a flower seed, nurtured and grown by her noble and refined grandmother Sylvia Hennessy and her grandmother's good friend Barbara Hutton who came from the royal family, so the distinctive identity of Victor doomed her unique journey of life.
Affected by her grandmother, Victoire fond of jewelry, and demonstrated a remarkable creative talent when she was still five years old, at that time she was able to break up pendants and bracelets and made them into exquisite earrings; when she grown into twelve years old, she can melt the saint medal to create a ring. When Victoire has grow up, Victoire affected with sparkling gems, and the same time began to show her amazing design talent.
Victor has engaged in jewelry design for Chanel(a French fashion brand) for 14 years long, and in 1998 she was designated as the first chief designer of fine jewelry for Dior of all time of this French fashion brand.
Victoire specializes in design Jewelry with unusual flowers & exotic fruits style, who prefer to use thick and gorgeous colors, which may people catch a reminiscent of the psychedelic temperament that the works created by surrealist master Salvador Dali featured. Recently, Victoire designed the "Belladone Island" and "Milly Carnivora" jewelry series for Dior, a top-grade French jewelry brand, and make a different annotation for the Dior jewelry design.
* Original address of this fashion jewelry post: The Beauty and Charms of Fashion Jewelry