In the eyes of some talent designers, color jewelries perhaps are just same as women's candies and sweets.
Color jewelry in this year a material mix is still very popular, for example, precious stones with plastics, precious stones with metal steel, even as precious stones with feathers…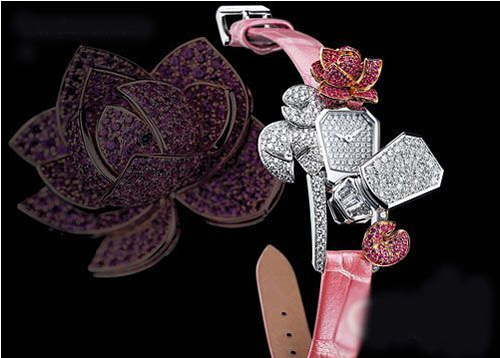 Leon Hatot "Lotus Dancing Lotus" Jewelry Watch
Color jewelry in 2009 spring and summer are made of extremely lavish materials. In this season Léon Hatot bring its brand new designed "Lotus Dancing Lotus" jewelry watch (limited edition) which enchased with 355 granules pink gemstones.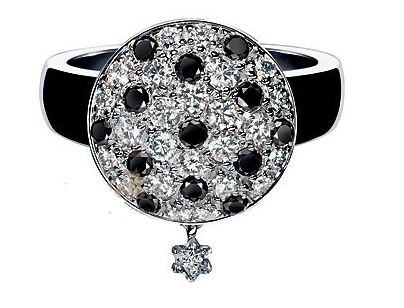 Mont Blanc "Snow-Beauty" Series Jewelry
There is a star shaped diamond with 43 plane sections in Mont Blanc "snow-beauty" series jewelry, which was designed based on the Mont Blanc Star Mark, and its round design settings seemed like brilliant stars and charming much…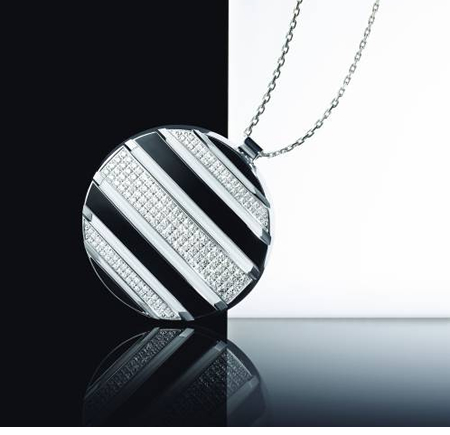 CHAUMET Class One White & Black – Pendant
Is only platinum can matched with color precious stones? NO, no, it is an idea out of fashion, when we view the France royal jewelry brand CHAUMET's ClassOne series jewelry, we can see a perfect combination at its jewelry material — diamonds, stainless steel and natural rubber are combined boldly and perfectly…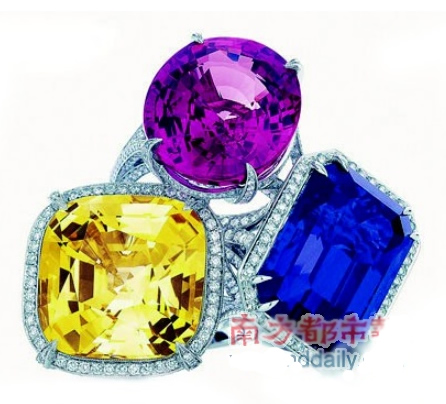 Tiffany&Co. Gorgeous Spring Legend Color Finger Rings
Tiffany&Co. Gorgeous Spring Legend Color Finger Rings, a brand-new series jewelry launched in 2009 by Tiffany which full of charming lusters, and it is a best choice for this beautiful spring…
In real life, a more feasible option is to choose some imitated diamonds and imitated crystal, such as Swarovski, Martini Ya all have some designs of color jewelry that similar with some big brand of jewelry, but for its jewelry material are cost less,  therefore its average price are fairly acceptable… 
* Original post: Charming Colorful Jewelry — Women's Sweets (III)