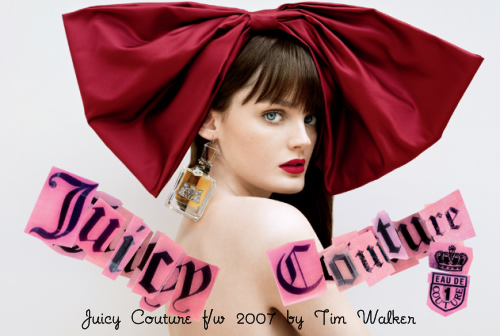 Many urban women are not interested in those palace style hair dressing that overly extravagant, they want more impact, more interesting dressing up, just like the American pop music "Dance Queen" Lady GaGa, who sometimes to go out wearing a large plate on the head, sometimes showing her bowknot weaved by gold-colored hair, who has constructed her own unique style on the head.
In fact as early as in 2006 autumn and winter, the Giorgio Armani's show girls stuck dish shaped silk headdress on the forehead, and were remarked as be rich in elegant style of 40s last century.
As for the bowknot, designer Marc Jacob has launched its deformed pattern on the Louis Vuitton's autumn and winter T-stage – super-large rabbit ears, which was appeared earlier in the advertising video worn by Madonna, and further she worn it lively at the charity dinner held by the Museum affiliated to New York's Metropolitan Clothing Institute, thus to raise a hot trend of wearing bowknot rabbit ears among those female stars.
While the small bowknot hair accessories launched by H & M recently is much more acceptable both in price and style, so young ladies may as well take it into account.
(not finished to be continue…)

* Original address of this fashion jewelry post: The Beauty and Charms of Fashion Jewelry