Witty, playful, immortal young, childlike apperance and the hope for grew up always been mentioned frequently by people.
Nowadays, when you looked at your baby at times, whether will you recall those 'Forgotten Time'? as the June 1 is just around the corner, POMELLATO will promote its Pomellato 67 series "Winnie" bracelet and "King and Queen" necklace into the China market as a special gift for the 2013 Children's Dayformally, now take your children and your family members to regain those forgotten time and open the prelude of the Pomellato 67 series "Glam Rock" tour.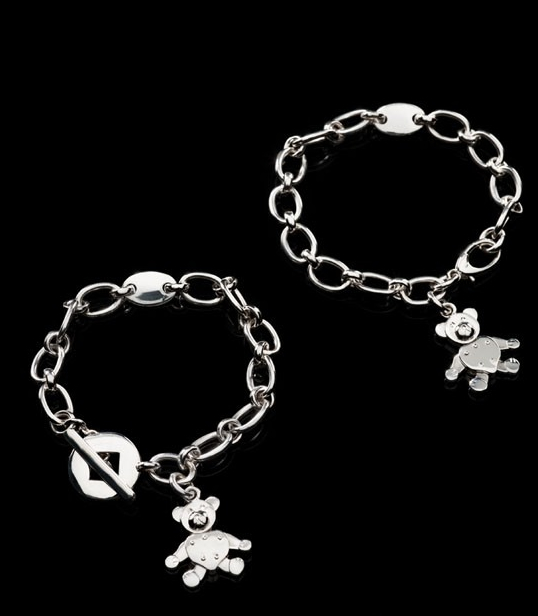 Pomellato 67 series "Winnie" Bracelet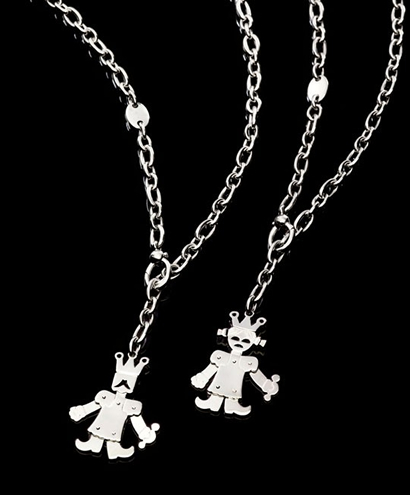 Pomellato 67 series  "King and Queen" Necklace
The three kinds of jewelry with lovely shapes, movable joints, and jingling sound when link collision, there is nothing more precious than childre's joy and smile? Parents and children can wear them together and it's also a good opportunity to show off your love between you and your children.
* Original source: The Forgotten Time — Gift by POMELLATO for 2013 Children's Day