As the worldwide exultant Christmas season is approaching, accompanied with luxury banquets and festival parties featured with trendy fashion. Wearing a piece of bright shining jewelry, will make you under the highlight and become attention focus at the party.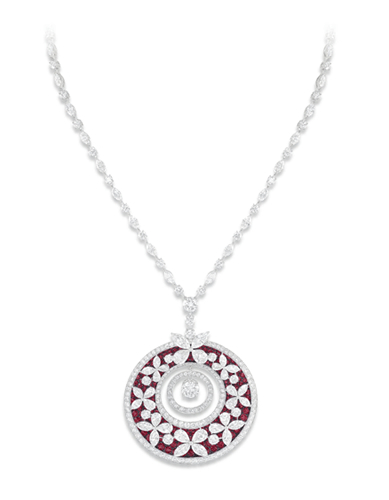 Graff series Butterfly shape Ruby and Diamond Necklace(total diamonds weights: 49.06 karats, ruby weight: 13.65 kt)
At such an annual festival, Graff jewelry offered a series of unique design jewelry that really different, as well as the Graph classic series jewelry.
Graff butterfly series round and marquise-shaped diamond rarrings(total diamonds weight: 5.30 karats)
No matter noble elegant or extravagant magnificent design, all of them can be brilliant and eye-catching, wearing such a piece of jewelry will show you elegance and liveliness perfectly, make you become the most charming and dazzled star at the party easily.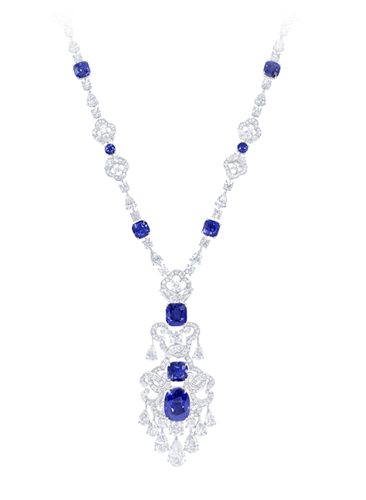 Graff round and pear-shaped diamond match cushion-cut sapphire necklace (total diamonds weight: 51.39 karats; sapphire weighs 57.78 karats)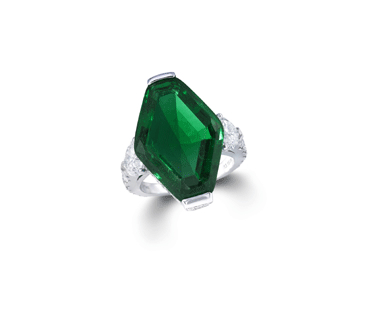 Graff hexagonal emerald and diamond ring(diamonds weight:13.19 kt )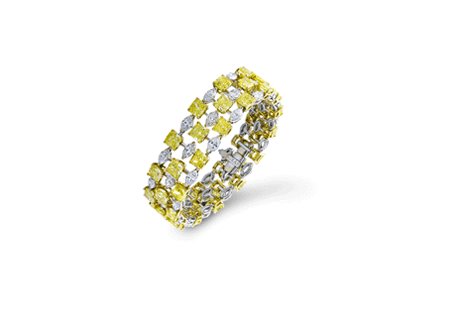 Graff TU-shaped yellow diamond and marquise-shaped white diamond bracelet (Total diamonds weights: 42.00 karats)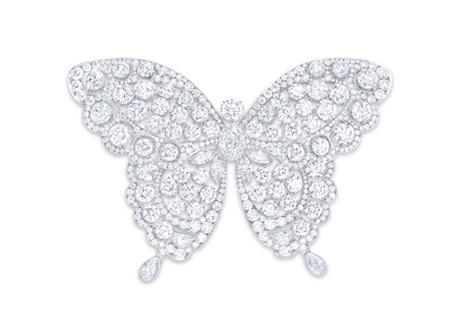 Graff multi-cut diamond butterfly brooch (Total diamonds weights: 119.99 karats)
Wearing Graff classic butterfly series of jewelry, the gems shining clouds of sheens, the graceful gestures showed by the butterfly flapping wings: nowhere the elegant butterfly stoped, on earrings, or on a gem necklace, all emanates both noble and elegant air that fashionable, and let you can be outstanding elegant at any occasions.
* Originally source: Graff Top Fine Jewelry Treasure, Sheding Resplendent Sheens for 2013 Christmas