Queen Mary, In the 18th century created the world's most towering wig at that time, which was decorated with a variety of dotted flowers,  feathers and even ship model, with a certain type of small potted Christmas tree posture to show the dignity and magnificence of women.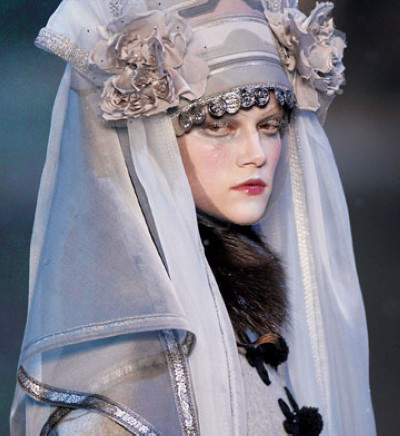 A few days before the movie star Zhou Xun participated the Star Fashion Ceremony singly, and emerged with a cubic cake shape hair accessories made of paper, which has caused some speculations from the crowd. Has been apart from her former boyfriend of a stylist, does she want to with this to break his image, and to prove that she can control the fashion freely just by herself? In any case, when a woman wear a hair ornament on, which indicates that she pay more attention to this new style, as well as contains rich interests in her current life.
Obviously, many fashion brands that struggling in the economic crisis are also go along with this attitude: the more downturn the market is, the more morale we need to boost. So hair ornaments & accessories produced in the autumn and winter of this year are much more than past years, even bigger and more complicated.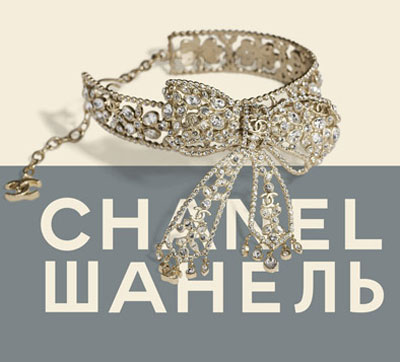 Chanel and John Galliano greet to the Russian Empire simultaneously, the former use a large number of golden hair jewelry featured with folk customs in its early fall release, which were looked as a inspiration mixture of Catherine and Faberge, the famous Russian Royal jeweler ; While the latter used sparkling silver coins cascading laying head jewelry more, KuLala just like breeze sways through a Russia's birch forests gradually. The gold and silver, of course are difficult for common women to practice in their daily life, but it foreshadowed a new trend of hair jewelry some time in the future — brilliant, gorgeous, eye-catching.
High grade custommed hair jewelry designed by famous French designer Alxeandre Zouari are a practical and easy edition of Russian flavor obviously, women can wear this flashing hair loop formed by Swarovski crystals to act noble daughters, left the water-drop shaped gemstone hanging before the middle place of forehead and eyes.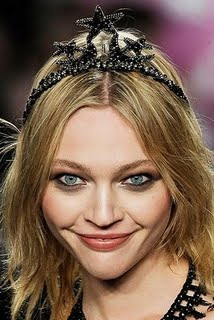 ANNA SUI DIAMOND HAIR LOOP (2009)
If you want to pursuit the co-existed effect of magnificence and liveliness, you may to try the Anna Sui Stars and Moon flashing diamonds hair loop promoted in this autumn and winter, which seemed very familiar at the first glance, and then cognized that it is same with the image of Golden Star Venus and Sha monk in the Story of a Journey to the West.
Dolce & Gabbana (D&G) also provide another east pattern of east noble to women, those repeated folded turbans style, are so similar to flat flag bandanas of noble princesses in Qing dynasty.
(not finished to be continue…)
Original address of this fashion jewelry post: The Beauty and Charms of Fashion Jewelry