Recently, Tiffany & Co. launched its new jewelry series Tiffany Keys, refer to the "key", a design that people most familiar with to open the personalized fashion, as well as to show its great design essences as a well-known jewelry brand perfectly…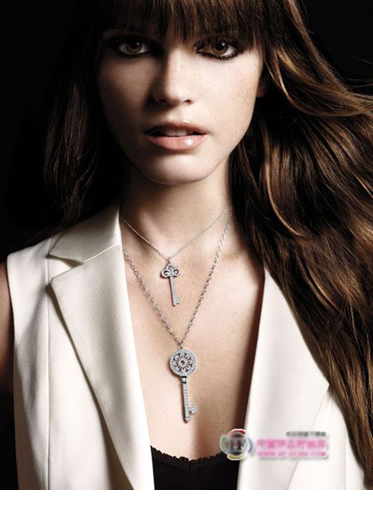 Superlative Fashion in "Keys"
Tiffany Keys Series Jewelry draws its inspiration from one of treasures "keys" collected by the Tiffany & Co. These "keys" store in Tiffany cabinet are purely handmade by some experienced goldsmith and silversmith, they are cute, exquisite and no lack of classical flavors ….and mainly for jewelry boxes, souvenir boxes, photo albums, diaries and cartons, and even used as a door key for a private club and a rural fazenda door.
Other  keys stored in Tiffany are mainly inlaid with gems, and designed as a brooch or pendant, they had been used as a shield emblem, or a present for great politics officials.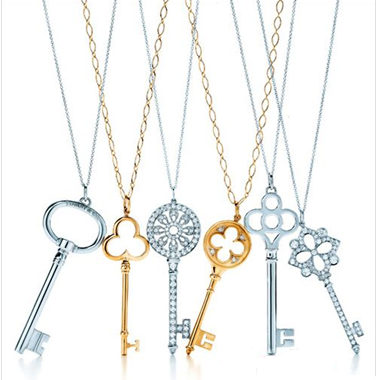 These highly legendary "Amulet" today has been derived into the Tiffany Keys series jewelry, the story of the year now find a new orientation and new interpretation through the highly symbolic pendant or suspendant of the Tiffany brand.
Tiffany Keys series jewelry, whose designs not stick to one pattern, the traditional "key" here has a new performance: medal shape, that indicates confidence and commitment for to attain to the success; romantic heart shape, it seemed that it was in maintaining the mystery of love and faithful love; poetic flower design "key" is full of female beauty; In addition, the "key" inlaid with flashing diamonds will take you to a unique world of luxury.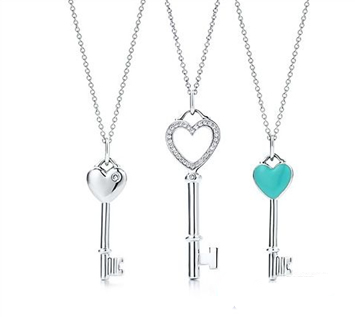 Whether worn alone or match layered, Tiffany Keys can show its fashion as a birthright, as the guardian of secret, it can not only gives you right for understanding and owning, but also full of imagination, thus allows you to stroll in the endless romantic mood…
* Original post: Tiffany 09 New Jewelry Series Tiffany Keys