1. Mosaic Jewelry Style
The designer take inspirations from the religious culture, make the jewelry colorful just like gorgeous mosaic patterns on the church windows, whose irregular mosaic array and contrast color stripes give people excited beauty as a symphony, and bring cool and transparent moods to this tepid season….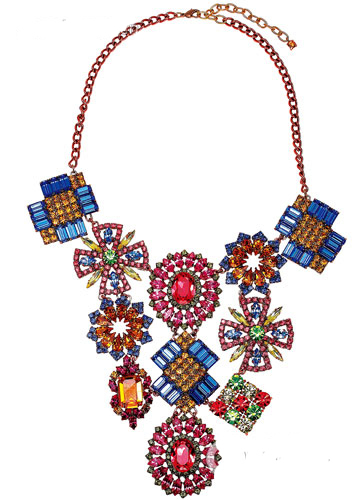 Martine Wester Masaic Setting Necklace
2. African Style Art Bangle
Ornamental style bangle: Roberto Cavalli's African style is one of deserved high points of fashion jewelry in 2009 spring and summer, breakthroughts could been seen in all sorts of fashion fields, such as fashion apparels, shoes, bags and jewelry, with novelty and cute outlines and special material, each piece of jewelry are unique, superior as well as everlasting, just like a classical artwork.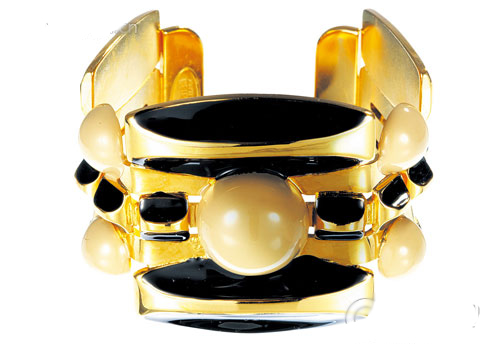 Roberto Cavalli Ornamental Style Bangle
3. Fashion Hotspots, Fashion Hair Hoop
Bowknots matched with shiny crystals, to built perfect temperament which combined naïve and luxurious style, those popular dramas nowadays make hair hoops become favorite ornaments of fashionistas again, and we can see familiar hair hoops appeared in various major fashion shows frequently….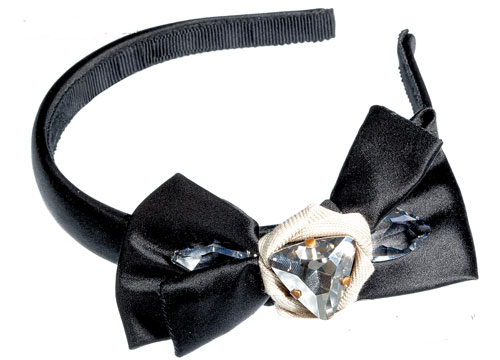 Miu Miu Bowknot Hair Hoop with Gemstone
4、Exaggerated Wristlet, Art Parvenu
Simple patterns become much dynamic for its black & white and gold colors, this piece of simple style but eye-caching bangle, can act as a preferred jewelry of a universal piece to suit a variety of occasions….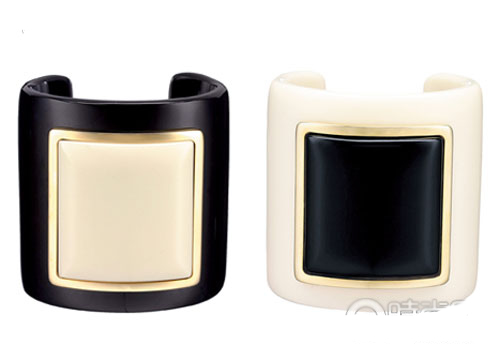 Tory Burch Geometric Art Bangle
5. Flower Cute Jewelry
There is increasing trend in the fashion circle as people to pursuit a harmonious coexistence with the nature, so the natural style become more and more popular and welcomed, and such a vivid and imitated flower styling is undoubtedly a wonderful greeting work to the nature made by the designer.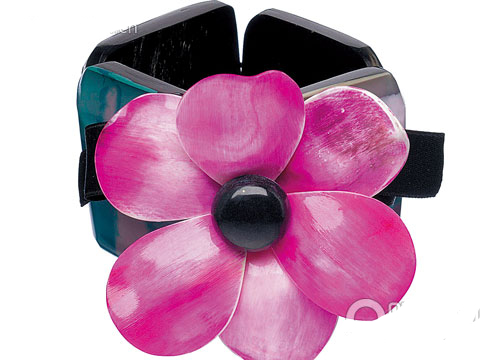 Marni Pink Flower Style Bangle
* Original post: Top 5 High Points of 2009 Fashion Summer Jewelry