In the eyes of some talent designers, color jewelries perhaps just are same as candies and sweets. In this year's design themes of color jewelries a creative mix of jewelry materials is still very popular, such as precious stones with plastics, gems with metals and even precious stones matched with feathers.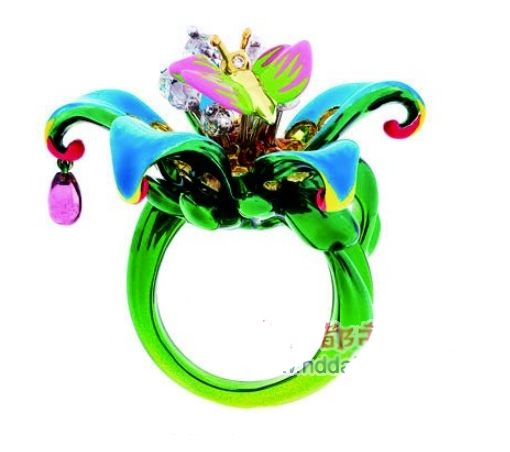 Dior New Milly Carnivora Series Finger Ring
Dior and Marc By Marc Jacobs are two brands of jewelry that make their jewelry with most funny, and in each season they could launched many pieces of cartoon design jewelries
In 2009 spring and summer, jewelry designer Victoirede Castellane worked for Dior take a brand new series of high grade jewelry named Milly Carnivora, in which there are eight pieces of color jewelries with design of unique and rare grass, and will be promoted via an idea of baby nursery, it is so pleasant and shocky.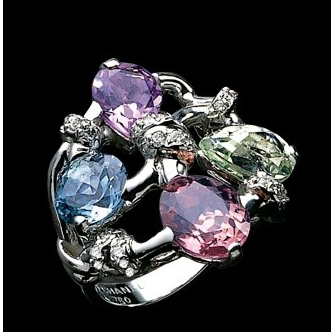 Haojue Lip Shape Gem Ring
As a brand always acted very elegant, Chanel also launched a piece of color gem finger ring which colored as berries, at the same time, the old classic luxury brand Haojue launched a piece of color gem ring shaped in kissing lips.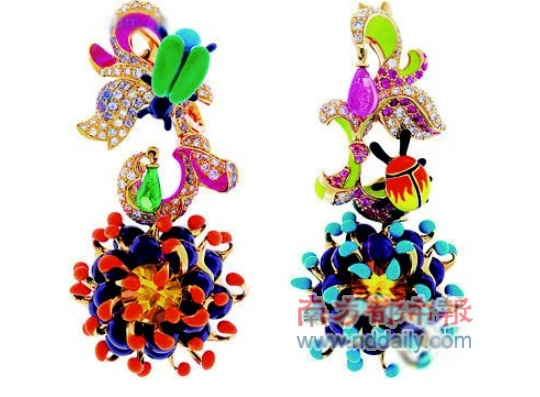 Diror Brand New Milly Canicora Series Earrings
The Dior new Milly Carnivora series jewelry is the most eye-catching color jewelry in this season. Each series of jewelry designed by advanced jewelry designer Victoirede Castellane who worked for Dior specially are all inspirated from a colorful garden, the Belladone Island series jewelry launched in 2007 were sold out in only two months, and created a new sales record in the high-end jewelry industry.
The new Milly Carnivora series jewelry was designed based on the Belladone series jewelry, which was inspirated from the Millyla Foret  garden. With control of the designer's rich imagination, flowers, fruits, insects were been smeared with more brilliant pain colors, and mixed with a variety of precious stones, thus aimed to preform  luxury and liveliness precious jewelry that full of modern styles.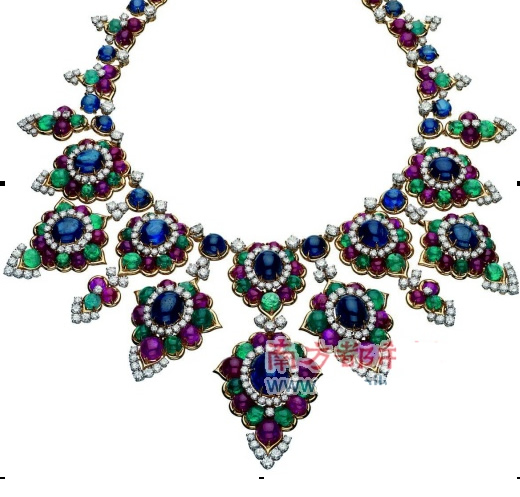 Blvgri Antique Gems Necklace
Bvlgari color jewelry mainly are antique series or limited series jewelry, which are very luxurious and are "top ones" in color jewelries, whose brand new series of jewelry — B.zero1 Mini Color, is just an extension of the Bvlgari initial classic jewelry B.zero1 series.
Colorful precious gemstones such as water blue Topazs, yellow crystals, amethysts, green peridots and red garnets are enchased on the jewelry material — white K gold or yellow K gold, with these gorgeous and bright colors, fresh, gentle and crystal beauty created, as well as joyful and lively funs flashing in lively hanging gems…