If jewelry is an extreme luxurious gift that women can not resist, well then the colorful jewelry is treasured honey that women are hard to put it down…all these fashion art jewelry that represents the top craft in the jewelry industry, with their gorgeous and colorful brilliant patterns, have make most of women fascinated.
No matter top brands or general public brand of jewelry, colorful jewelry are always the most brilliant piece among jewelries displayed in the glass cabinet…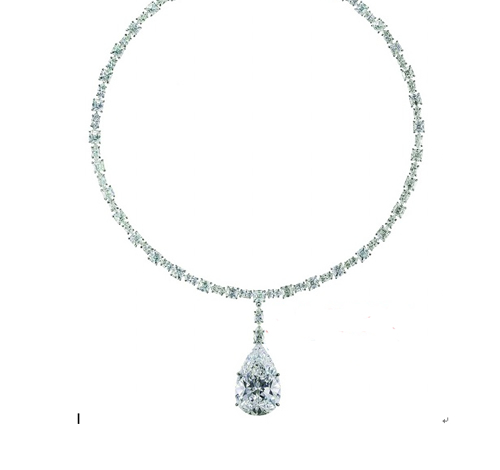 Forevermark Diamond Necklace


Forevermark Diamond Necklace
On each face of Forevermark diamonds there is a "Forevermark" mark as well as attestation number which is unique in the world imprinted. Geometric design shows more line senses, which shows more dignity; The application of new materials such as palladium also has show more fashionable feelings…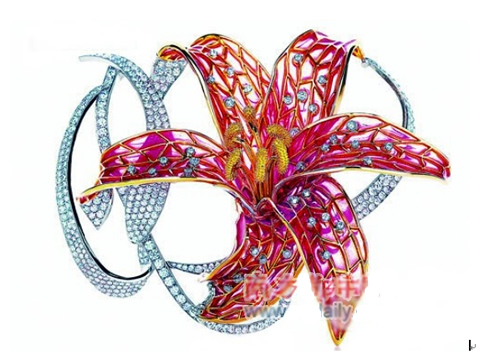 Tiffany & Co. Magnificent Spring Legend Lily Brooch
Tiffany & Co. Magnificent Spring Legend Series Jewelry
Tiffany & Co.2009 BlueBook luxury jewelry series, which not only continued the new art style Louis Comfort Tiffany of legendary designer, but also brought about fresh breath of nature, purple, red, yellow gems preformed into a flower shape ring, fine yellow sapphires formed Dali flower design bracelet, and it seemed as if the romantic snowflake design necklace also was inlaid with dazzling diamonds.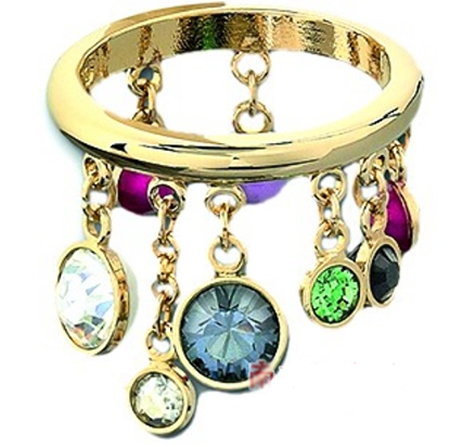 Swarovski Xanadu Series Finger Ring
Swarovski "Xanadu" Series Jewelry
Swarovski dedicated a wonderful "Xanadu" series colorful jewelry for the coming 2009 spring and summer, which themed with the changes of the nature lives, and featured with rich colors and full of pleasant surprises…
The jewelry series begins from the "Ori-gin" (on behalf of seeds — "the source of life"), then the seeds grown into leaves, branches and leaves represents the the vitality of the nature, at length the leaves grown into flowers, which performs a dreamful and attractive that beyond imagination. In this series jewelry several imitated crystal pendants were added in as well, which bought graceful and bright and vivid nature colors and created relax, lively and fun-filled senses….
(not finishied to continue…)