On the Paris Fashion Week of 2009 Spring and Summer, in big shows of John Galliano, Karl Lagerfeld, Junko Shimada, you can see various bizarre, abstract personalized hair jewelry pieces, which has completely overthrown of our previous understanding and awareness, it even has become an inseparable part of the fashion. Now, let us get to enjoy these dazzling gorgeous hair jewelry which had stolen the show in this spring and summer.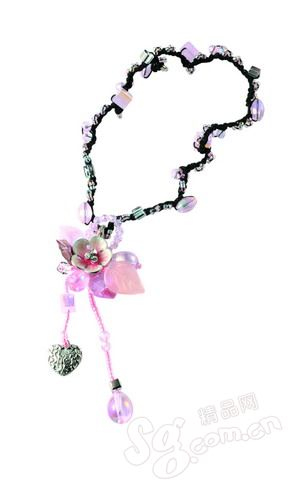 Enamel Flower Headdress — She's ($398)


The contrast between metal and crystal make this piece of hair jewelry distinctive much, the decorative tassels decorated with sweet heart-shaped ornaments, thus romantic senses occurred naturally, and all soft pretty women will fit it well.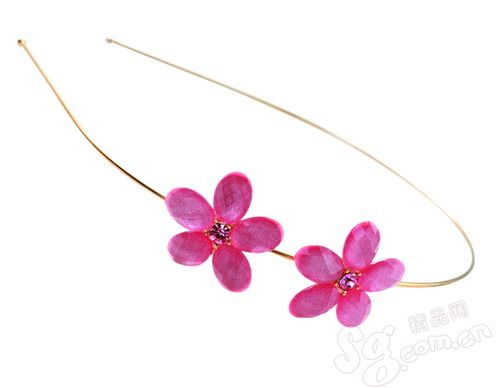 Pink Floret Metal Hair Hoop — Yihuida (RMB 406 Yuan)
Fine hair hoop, beautiful flowers, to create a beautiful spring day. Set it in the hair, loomed visual feel, so kind of sweet and enchanting sense comes belated, and suitable for white-collar office beauties choose to wear.

Stary Hair Clip — SWAROVSKI (RMB 980 Yuan)
A hair pin with a combination design of hollow and solid, which sometimes reveals hair color, sometimes stars blinking, and the long hair looks more elegant and supple while short hair looks more refined and perfect.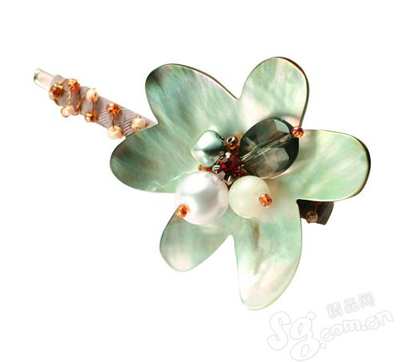 Shell Hair Pin — YIHUIDA (RMB 336 Yuan)
Shell, pearl, crystal beads together to build a gorgeous underwater world, wear it on the head could bring refreshing and pleasant feelings. The best
match is to wear this piece of hair clip with cotton shirts or cashmere cardigan, which could giving you gentle and demure beauty.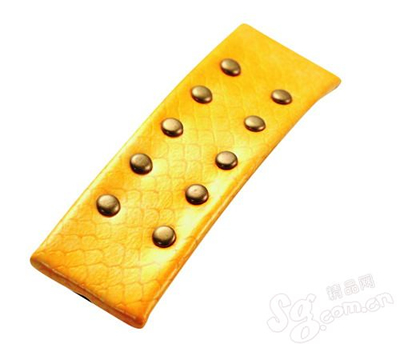 Rivet Hair Grip — YiHuiDa (RMB376 Yuan)
Bright yellow rivets and genuine leather combined to create this piece of hair grip full of rock flavors, which suitable for worn by avant-garde girls, performs charming beauty through her wild characters.