REVIEW: Spring has come, dropping around, dating, attending parties, clothing matching is always be the focus, and the same time jewelry is also details which can not be ignored. Recently, on an outside blog, casually I found some jewelry very interesting, scissors, pins, these supplement items of needlework became main styling of jewelry.
Look at the series jewelry of Punctirus Jewelry, it is full of originality all the same. An unique shaped jewelry set make up of a necklace and a bracelet is attracted me particularly, necklace and bracelet just like cutting out lines.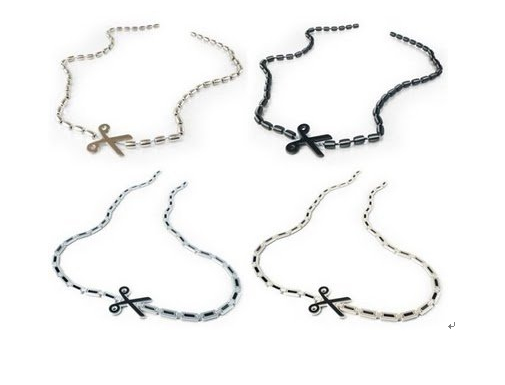 Actually speaking, the styling of this set of jewelry is very simple, the necklace made of a sewing thread dotted with a small pair of scissor. It is a match of black and silver, graceful, simple is revealed in comparisons.
The Ultra-thin technology make the necklace bring a kind of illusion when you wear it on the neck, whose vivid styling is very eye-catching.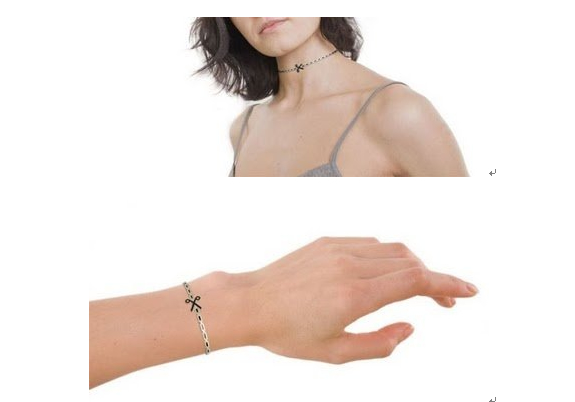 Look at the brooch launched in the Chanel spring and summer launch of fashion jewelry this year, could it to encourage us to carry on the diligence and thrifty under the great tide of the economic crisis, so to make needlecraft ourselves?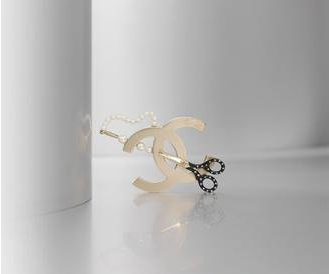 Chanel Scissors Brooch
In addition to scissors, pins have become jewelry. Look at the following jewelry with bold elegance, for they were made of pins actually, of course improved pins, which were inlaid with small crystal beads, and very beautiful, doubtless such unique jewelry is need considerable experience of design as well as bold originalities.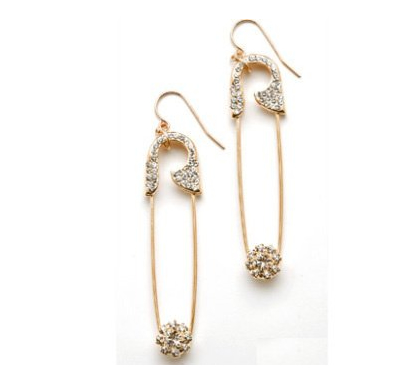 TomBinns Pin style Earrings
Happens coincidentally, TomBinns also launched a styling of pin earrings with relatively simple style.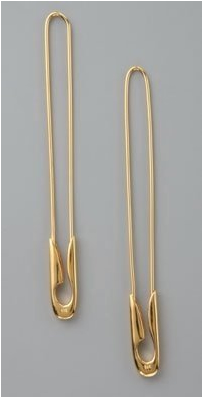 CCSkye Pin style Earrings
I prefer the one of CCSkye, because it is more feminine. With these two pieces of cute pins, I almost can see the coming trend of pin jewelry.
* Original address of this fashion jewelry post: The Beauty and Charms of Fashion Jewelry