As a type of rare precious white metal, with its unique temperament palladium has caught a great deal of attention from worldwide, inherited from its constantly evolving styles, palladium is becoming the new darling of the new generation.
Many well-known international jewelers, top-class fashion designers all predict palladium has a good and wide future in the jewelry industry, and many famous jewelry brand also began to turn their eyes on palladium, and choose palladium as a new jewelry metal, and wish palladium could bring their customers a fresh air and uniqueness. So via the flashing characters and strong plasticity of palladium itself, one by one pieces of palladium jewelry with rich modern feelings and fashion features was taken birth.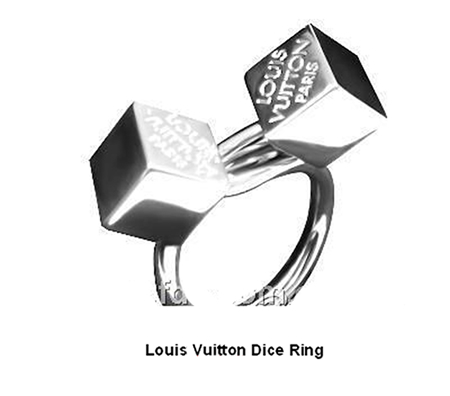 The design inspiration of LV dice ring is originated from the famous Damier pattern, the twisted ring means the combination of a pair of lovers, the place between the two dices printed with words "Louis Vuitton Pairs" (palladium coating).
A number of renowned international designers via their sharp sense to the trend of fashion, competing to select the rare, pure and sparkling palladium to create bright charming spots in the fashion trend, and has poured endless vitality into today's fashion trend.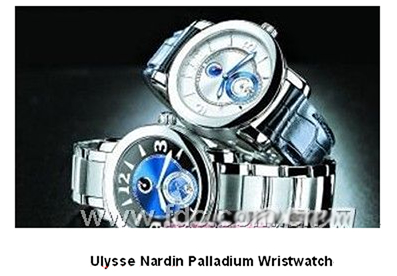 Ulysse Nardin introduced a brand new series Macho Palladium 950, whose unique design of course is one of it eye-catching spots, the use of rare precious white metal palladium is its another bright spot.
In this year's Swiss Watch Fair, the world-renowned brand Ulysse Nardin, Chopard Chopard and Cartier launched expensive palladium wrist watch respectively and become a new fashion highlight in the exhibition.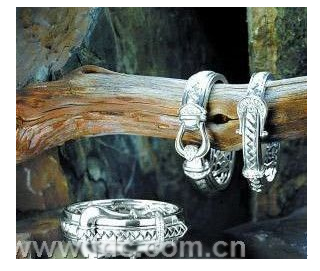 Well-known jewelry designer Scott Kay fall into love with Palladium at first sight, now he has become a crazy followers of palladium jewelry, in his view, palladium is more suitable to be enchased with diamonds and various precious stones, and make the jewelry more charming and sparkling.
The fashion trend of palladium in the international market has affected a number of other fields related, whose rare temperament has won great favors form a great number of top-class brands of jewelry, they are competing for the use of palladium to create luxury jewelry for the wealthy, and has created more luxurious enjoyment. After the production problem was solved, those luxury watches made of palladium were sold for a high price.
* Original post: Palladium Jewelry, New Favorite Jewelry in the New Generation