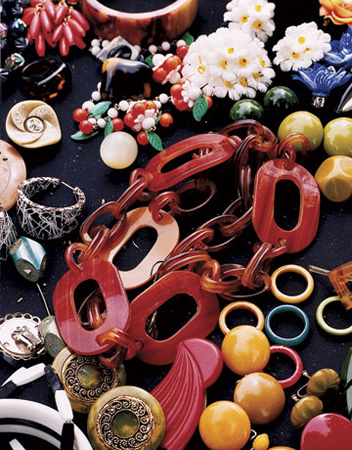 It is just for the three major problems existed in the jewelry online shopping in China currently that have impeded the jewelry e-commence from rapid development" Said Liu Zhijun.
At present, there are some jewelry e-business companies who are rather successful are tried to solve the above mentioned problems and snatch customers through various converted management models, for example, the famous Jiu Zhuan and Birdiie, who had no longer adhered to online shopping onefoldly, but through the managing model of "online stores + practical experience stores" , which could give their customers more choices for buying jewelries, that is, customers could not only buy jewelry online, but also buy them at a practical experience jewelry store.
As the sales status be, this model is obviously caters to the shopping habit of "Seeing is Believing" of customers, as well as provide more advantages to customers to select and buy jewelry, therefore, these e-commence jewelry companies have taken the lead in the competition of jewelry e-commence.
At the same time, this type of model is far from a pure e-business, advantages of speed and convenient owned by e-commence specially have not bring into full play yet.
Mr. Liu Zhijun said: in the long term, the advantages of jewelry e-business is serious and superior: a 20%~30% cost advantage to traditional jewelry stores; space & time advantages that has broken the limit of regions and time; more abundant info and more timely transferring of messages, all these could bound to give the jewelry e-business a solid base for a wide and prosperous future.
Today's jewelry e-commence in China is just like a big cake hanging in the air, everybody know it is sweet and delicious, but to eat it for one time.
The development of the jewelry e-business in China will bound to have a devious road, no way but try to solve various problems arisen constantly, and keep more patient to wait Chinese customers to change their shopping habits gradually, and wait a health and sound accountability mechanism of the whole Electronic Transaction, the Jewelry e-business in China could walk ahead the world's jewelry online shopping in deed.
* Original address of this fashion jewelry post: The Beauty and Charms of Fashion Jewelry