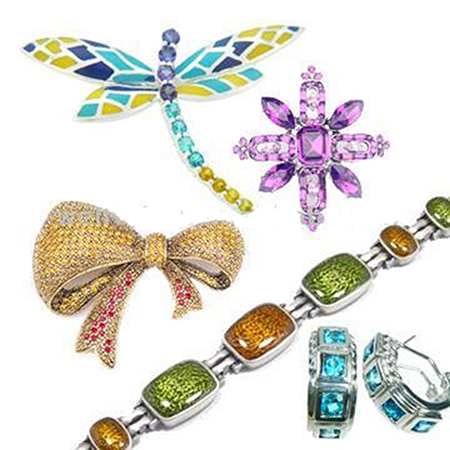 As the year entered in 2009, jewelry e-commerce has caught all people's eyes again. First, in February,2009, together with nine-diamonds, Bridd and Jewelry Buy & Sale net and other diamond online shopping company, Chinese Gem Association subscribed the "Jewelry(Diamonds) E-Business Self-Discipline Pact" in Beijing, which aimed to make further efforts to regulate the jewelry e-commence behavior, and to promote the development of jewelry business, and to appeal more jewelry companies to join in this convention 
Subsequently, the 2009 Shanghai International Jewelry Exhibition held in May setting a specialized area for jewelry e-commence specially, jewelry e-commence companies such as Nine-Diamonds, Diamond Bird and so on all took part in this exhibition eagerly. For a time, the trend of jewelry business swept across the jewelry industry rising greatly, and the piece of cake of jewelry e-business once again aroused great concerns to many businesses.
"In fact, today the jewelry e-commerce in China mainly is diamond jewelry online shopping, compared with e-commerce in foreign countries which is rather mature, our jewelry e-commence is still in a fledging stage", a Shanghai jewelry industry sales who engaged in online shopping business told the reporter.
At the same time, Mr. Liu Zhijun, senior adviser of Buy-Sale-Jewelry Net has a similar remark: the online sales of diamond jewelry in China still debuted in China not for a long time, and has not be recognized by most of people, now the jewelry online shopping in China is still in the initial state."
* Original address of this fashion jewelry post: The Beauty and Charms of Fashion Jewelry