Top 10: Vivid Blue Diamond Ring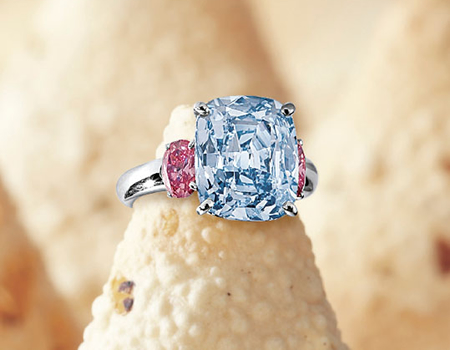 This vivid blue and diamond ring sold for $10 million
A cushion-shaped fancy vivid blue diamond weighing 6.01 carats, flanked on each side by an oval pink diamond weighing 0.46 and 0.44 carat respectively, mounted in platinum. The buy chose to remain anonymous. The sale broke a record for price-per-carat for any fancy vivid blue diamond sold at auction.
Top 9: The Empress Eugenie Brooch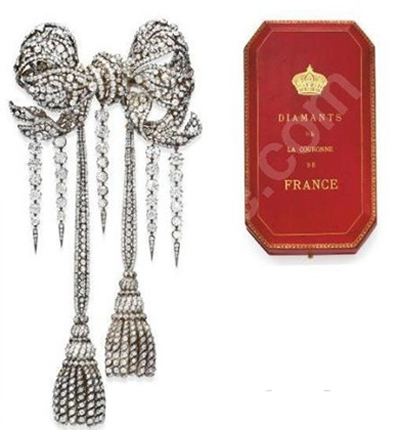 The Louvre bought the Empress Eugenie Brooch for $10.5 million
An antique diamond bow brooch from François Kramer, circa 1855. The brooch was created by François Kramer for the wife of Napoléon III, Empress Eugénie. The Louvre arranged a private sale with Christie's to bring the brooch back to France.
Top 8: A Heart-Shaped Diamond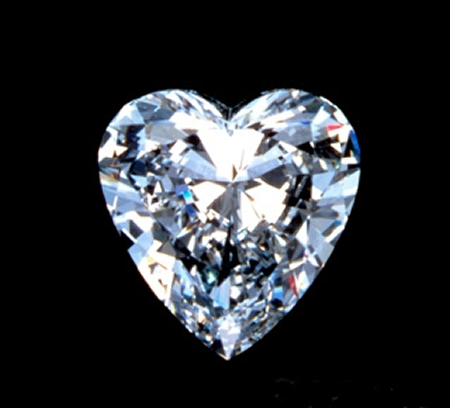 This unmounted heart-shaped diamond sold for $11 million
A heart-shaped diamond weighing 56.15 carats. It was originally cut from the Cullinan Diamonds, and the Cullinan 1 is now a part of Britain's Crown Jewel collection. Christie's marketed the diamond as "Love At First Sight," and released it for viewing on Valentine's Day.

Top 7: A Vivid Pink Diamond Ring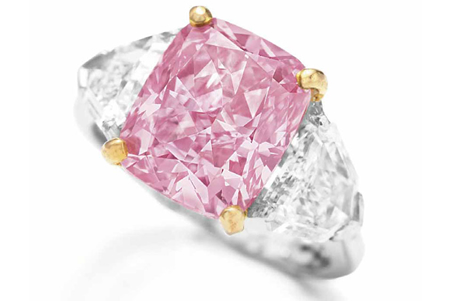 A vivid pink diamond and diamond ring sold for $11.8 million
The fancy vivid pink cushion-shaped diamond weighing 5.00 carats, mounted by Graff Diamonds. The rare pink diamond was mined in South Africa. According to Christie's website, unlike many other colored diamonds, the color in pink diamonds comes from the diamond's exposure to heat and pressure during transportation into the earth's crust.
Top 6: Emerald and Diamond Tiara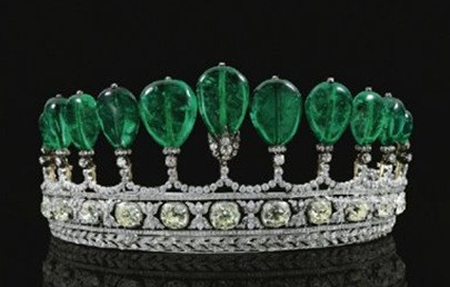 This emerald and diamond tiara sold for $12.3 million
The diamond-and-emerald confection was commissioned by German prince Guido Henckel von Donnersmarck for his second wife Katharina around 1900. It has a row of 11 polished pear-shaped emeralds, totaling 500 carats.
* This article is not finished and to be continued with: The Top 10 Most Expensive Jewelry in the World (2)
* Original address of this fashion jewelry post: The Top 10 Most Expensive Jewelry in the World (1)