Top 5: Wallis Simpson's Panther Bracelet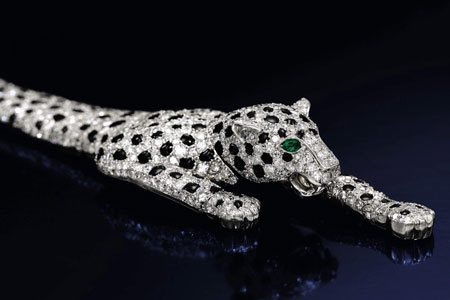 This Wallis Simpson's Panther Bracelet sold for $12.4 million
The onyx and diamond panther bracelet was once owned by Wallis Simpson, whose love affair with King Edward VIII led to his abdication in 1936.

Top 4: Bulgari Two-Stone Colored Diamond Ring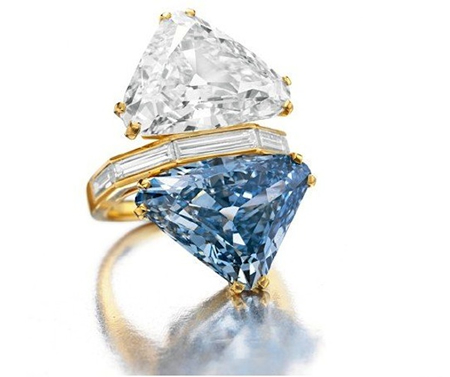 This Bulgari two-stone colored diamond and diamond ring sold for $15.7 million.
The ring is set with a triangular-cut fancy vivid blue diamond, weighing 10.95 carats, and a triangular-cut diamond, weighing 9.87 carats, and dates from 1972.

Top 3: 'The Perfect Pink' Diamond Ring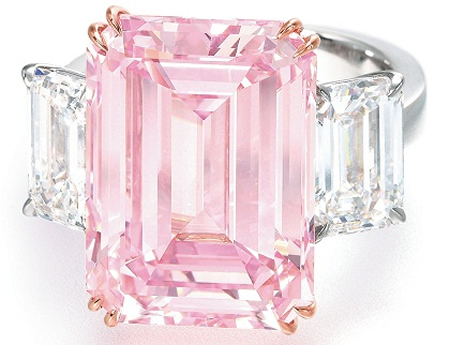 The Perfect Pink diamond ring sold for $23.2 million
A rectangular-cut fancy intense pink diamond ring weighing 14.23 carats, which is very rare for pink diamonds. The piece was purchased by an anonymous buyer.

Top 2: Wittelsbach-Graff Diamond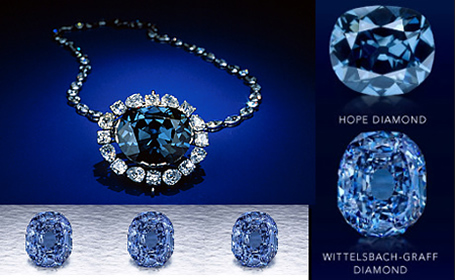 The Wittelsbach-Graff Diamond sold for $24.3 million
A cushion-cut fancy deep grayish blue diamond weighing 35.56 carats. It's rumored that King Philip IV of Spain purchased the jewel and included it in the dowry of his teenage daughter, Margaret Teresa, in 1664.
Top 1: 'The Graff Pink' Diamond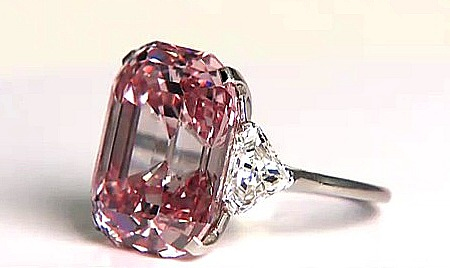 This pink round-cornered rectangular diamond sold for $46.2 million
A pink round-cornered rectangular step-cut diamond weighing 24.78 carats. The diamond was formerly owned by jeweler Harry Winston. This beauty set the record for most expensive single jewel ever sold at auction. Laurence Graff renamed it "The Graff Pink".
(finished)
* This article is continued with: The Top10 Most Expensive Jewelry in the World (1)
* Original address of this fashion jewelry post: The Top10 Most Expensive Jewelry in the World (2)